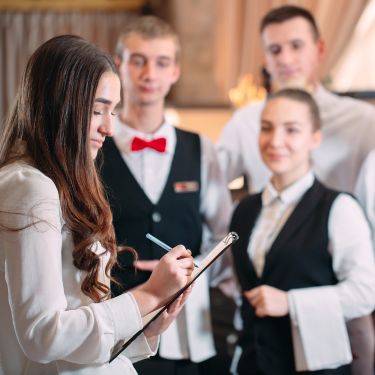 In the competitive world of hospitality, standing out from the crowd isn't just an advantage—it's a necessity. Aesthetic and functional upgrades to your hotel building can significantly influence your guests' experience and, consequently, your bottom line. Whether you're new to the hotel industry or a seasoned veteran, here are some tips for hotel owners to upgrade your building.
Tech Integration
In today's digital age, guests expect more than just a roof over their heads. Integrated technology solutions, from smart room keys to personalized lighting and climate controls, can enhance your guests' stay. Offering high-speed internet is no longer optional. But go beyond this by introducing tablet-controlled rooms or automated concierge services. This will wow your guests and streamline operations.
Energy-Efficient Upgrades
Sustainability is an ethical responsibility and a selling point for increasingly conscious travelers. Think about installing energy-efficient windows, LED lighting, or even solar panels to power parts of the hotel. Upgrading to low-flow toilets and showerheads can also make a massive difference in your water consumption. These changes save money in the long run and make your hotel more attractive to environmentally aware guests.
Revamp the Dining Experience
Nothing leaves a lasting impression quite like food. If your hotel has a dining area, consider upgrading the kitchen appliances and renovating the dining space. Offering a unique or local culinary experience will give guests something to rave about and remember. From farm-to-table approaches to ethnic cuisine specialties, the possibilities are endless. And don't forget about the bar area—a chic, updated lounge can become a hot social spot, encouraging guests to spend more time (and money) on the premises.
Setting Up a Hotel Lobby
Your lobby is the first physical impression guests have of your hotel, so set it up with a strategy. Invest in comfortable, stylish furniture that invites relaxation and conversation and incorporate artwork or design elements that reflect the local culture or landscape. A well-placed bookshelf curated with interesting reads or a small café corner can make waiting times more enjoyable. Also, consider the flow of movement. A cramped or confusing lobby can create a bottleneck effect, frustrating guests from the get-go.
Now that you know these tips for hotel owners to upgrade your building, it's time to roll up your sleeves and make those changes. Tech integration will modernize the guest experience, while energy-efficient upgrades appeal to the eco-conscious traveler. A revamped dining experience can become a talking point, and a welcoming, functional lobby sets the tone for a pleasant stay.