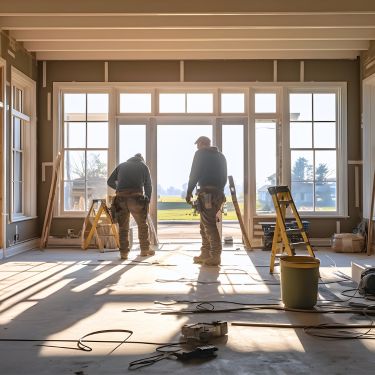 A home wouldn't feel complete without windows, and adding more benefits it in various ways. When you want to install more windows, you must consider various aspects before tearing into the walls. Read on to learn what to consider before adding windows to your home and optimize your house to its fullest.
Location
You need to add windows in optimal locations that benefit the home. The sun's direction is essential to make the most of your windows, especially those you place on the roof. Direct access to sunlight provides numerous benefits, including energy efficiency and serotonin boosts.
Location is one of the essential things to know about skylights and energy efficiency since you'll gain the most energy when the sun's light passes across the glass throughout the day. Notice where the sun is throughout the day as it moves across the sky. Consider that location as you think of where to place your new windows to ensure you receive the most sunlight.
Size
Implementing a window takes up a significant portion of the wall, making size an important factor. Take measurements of the area where you plan to install the window to estimate the sizes of the frames and panes you'll need.
Use masking tape to visualize how the windows look by forming rectangles to represent their future positions. You want to avoid adding installations that are too large or small. And measurements are some of the essentials to consider before adding windows to your home.
Type of Glass
The glass is the meat and potatoes of the window, and choosing the right type adds various benefits. Consider using sturdy glass that doesn't break easily. If it does, it won't shatter into dozens of tiny pieces.
Laminated or tempered glass are ideal options since they're tough and shatter into large pieces that are easy to see and pick up. You could also use a polymer like acrylic glass that's shatter resistant and easy to install. There are a variety of glass options that benefit windows, and choosing the best provides perks for you and your home.
Additional windows are a great way to brighten up a space, but you must consider the factors that go into the installation. Ponder your decisions and remember how they affect your home. Careful planning is the key to a successful transformation into a stellar living space.