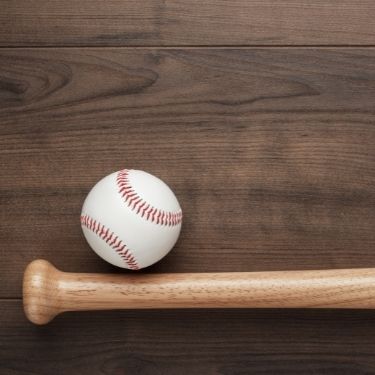 A hitter's primary tool is their baseball bat, and once that begins to fail, they can no longer play as competitively. Faulty equipment decreases players' effectiveness, but it's not always apparent when a bat starts to show degradation. Before going into a game, be aware of the signs that you need a new baseball bat to prevent your performance from suffering.
A Decrease in Power
Typically, the first sign players pick up on is reduced power behind their hits. After a hit, the ball doesn't travel as far or as fast as it used to; this shows that the bat itself has lost the trampoline effect critical to powerful hits.
The deterioration likely started long before the overall power loss. Once you see reduced performance from your bat, you need to consider selecting a new one and breaking it in as soon as possible.
A Change in Sound
Every time the ball makes contact with the bat's sweet spot, it makes a high-pitched sound. This sound, which many people describe as a "ping," indicates that the bat is still in good condition and ready to use. Over time, however, the sound will change from a high-pitched one to a lower-pitched one. This change denotes a decrease in the trampoline effect inside the bat's barrel. The duller the sound is when the bat hits the ball, the less effective the bat is.
Physical Signs of Damage
One of the most obvious signs that you need to replace your baseball bat is physical wear and tear, whether it's knicks, cracks, or dents. Many players see these slight imperfections as badges of honor, but they can significantly affect the bat's performance. External damage can indicate internal damage, and any harm to the bat's inner wall will lower the performance.
Beyond the performance loss, damaged bats can also force players to pick up bad batting habits to compensate, which hurts their conditioning.
When To Replace Your Bat
Holding on to a damaged bat for too long will only limit your ability. You need to have functioning equipment to prevent yourself from underperforming and from disappointing yourself as well as the rest of the team. Know how to pick the best bat for you before replacing your old one; utilizing a bat that's too long or heavy for you is just as bad as using a damaged piece of equipment.