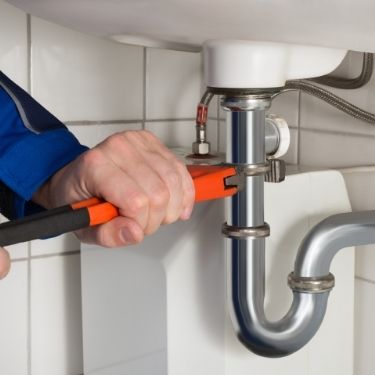 What could be more unpleasant than dealing with a plumbing problem, especially if you're a new homeowner who hasn't dealt with one before? The best way to stave off these problems from ruining your idyllic home is to get ahead of them before they even become issues. To do this, you'll need to keep a sharp eye out for the indicators that something might be wrong with your home's pipes. These are some of the common warning signs that your plumbing is failing.
Unpleasant Odors From Drains
Perhaps the most obvious—and most unpleasant—warning sign that your plumbing is failing is a noticeably unpleasant smell in your home. This often happens when there's a large clog in your pipes. Such a clog can force water and air back up the pipes and out of your drains. A pervasive odor isn't a problem that will go away on its own. The longer you leave it to fester, the worse the smell and your pipes will become.
Multiple Slow Drains
One slow drain is bad enough as it is. But when you start to notice that multiple drains aren't working very well, it means the problem could be bigger than a simple clog. This can indicate that there's a problem somewhere deep in your home's sewer line. Issues like this require the services of a plumber and drain expert to find the best solution without damaging your pipes further.
Poor Water Pressure
We often take our water pressure for granted right up until it starts to weaken. Noticing that your home's water pressure isn't quite where it used to be is a fairly clear sign that your pipes have a problem. Water pressure can weaken for any number of reasons. But you want to make sure that it isn't because of a leaky pipe somewhere. A leaky pipe poses a whole host of issues to deal with that you'll need a plumber's help to fix.
Water Bill Increases
Speaking of leaky pipes, they often have an unfortunate financial side effect when they pop up. It's a good idea to pay attention to your water bill every month to catch any strange activity. If you haven't drastically changed your water consumption recently, but your water bill is exorbitantly high, it could indicate that you have a leaky pipe. Such a leak can cause your home to use more water than normal to make up for the water it loses through that faulty pipe.