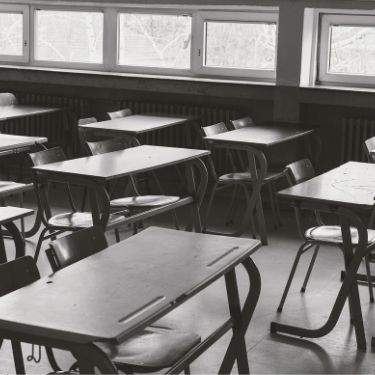 There are certain aspects to being a teacher that people often take for granted. Limited resources, flexibility, and meeting standardized testing expectations all stress and provoke anxiety among teachers, parents, and faculty. Still, one thing not many people consider is limited classroom space. This is especially true in rural or smaller schools where external portable classrooms are the norm. However, teachers will rest assured, given their circumstances, with these most essential items for a portable classroom. These items will help foster a welcoming, creative, and safe learning environment for teachers and students alike.
HVAC Unit
Outside temperatures may vary depending on your location, but a properly installed HVAC unit is a must for any portable classroom. No matter the season, cold and warm climates impact student behavior. Adjust the temperature accordingly to create the ideal learning environment for your students.
Windows
Windows are another must-have for portable classrooms. Similar to an HVAC system, windows provide safety, natural light, and natural airflow. Since every portable classroom design is different, windows offer secondary escape routes in case of fire or safety hazards. The natural lighting and airflow also create a better learning environment to boost morale. Your students receive their necessary vitamin D, and you're free to adjust the blinds and windows depending on the season and daily weather.
Desks
Of course, desks are some of the most essential items for a portable classroom. Student desks enable independence, one-on-one learning, and active participation. Depending on the size of your portable classroom, you can rearrange desks into pods to encourage group activity. Otherwise, arrange desks into a U-formation for active discussion over the day's topic. Individual student desks are also affordable and take little space, which can help when dealing with limited capacity.
Storage
When dealing with limited space, storage is essential. Customize your portable classroom with built-in storage containers for tidiness. Having storage space allows for great mobility around the classroom while reducing potential safety and fire hazards. Equally important, you and your students will be able to locate all supplies, books, and materials without issue.