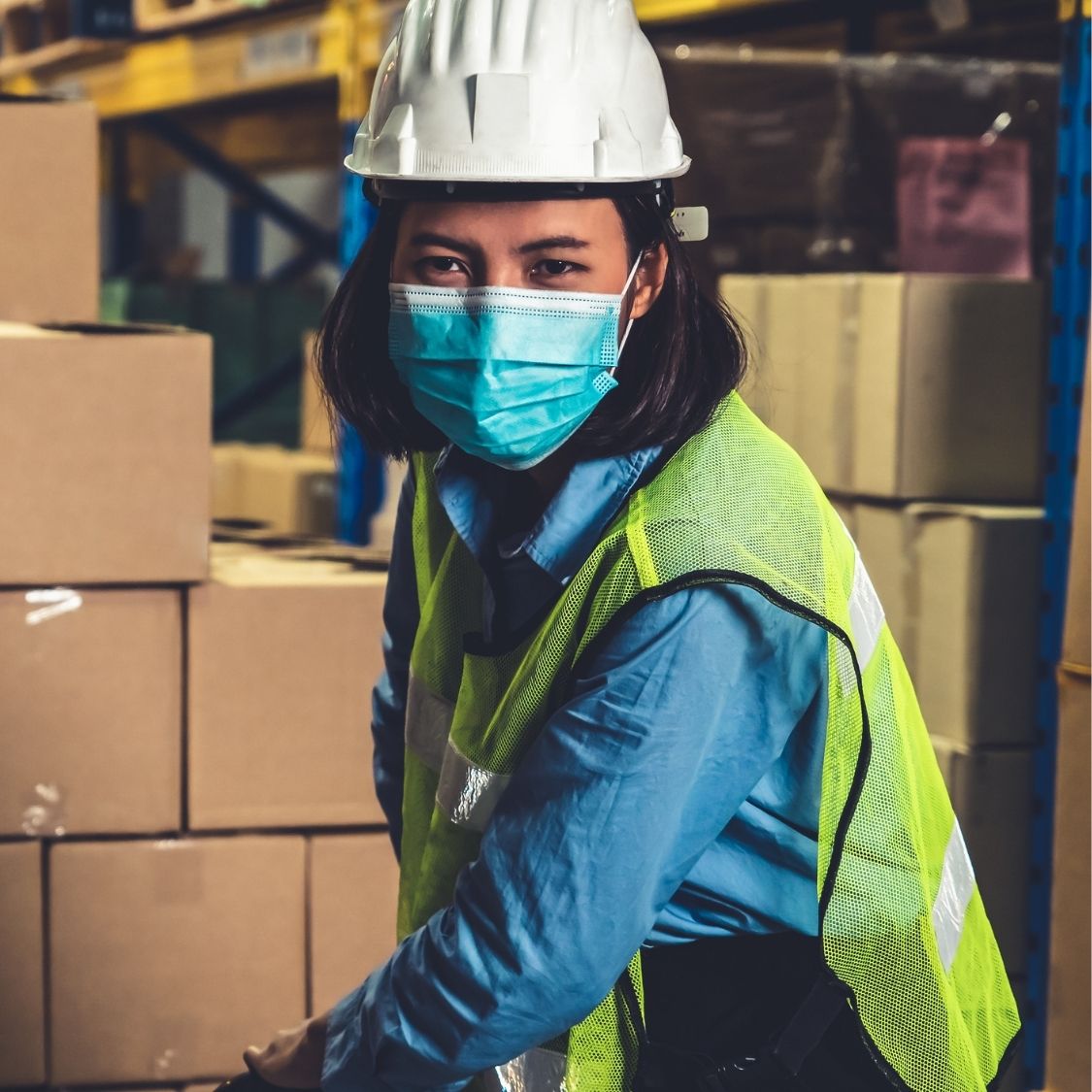 Safety always comes first, especially if you work in a space that sees large amounts of bulk and other materials lifted, dumped, scooped, and otherwise transported every day. In an environment like that, it pays to be extra mindful of what can go wrong and how to avoid having that happen. Material handling is one of the biggest segments of modern industry and is pretty much unavoidable. Whether you need a brush-up on safety techniques or need something you can pass along to other workers to help them remember, here are several safety tips for working in a material handling facility.
Always Wear Your Assigned PPE
Personal protective equipment (PPE) may be bulky, warm, or slightly uncomfortable, but a little discomfort is a fair tradeoff for staying uninjured or, better yet, alive. When you're assigned PPE, make sure you wear it faithfully. It's never overkill, especially in a facility featuring large machines, transportation vehicles, assorted tools, and your fellow workers. Standard PPE includes helmets, eye protection, masks, earplugs or noise reduction devices, high-visibility vests, and protective boots, among others. Gear up for work every day and without complaint. It could save your life.
Watch Where You're Walking
Your facility should provide a wealth of signage, floor tape, and guards against walking or stumbling into dangerous areas. It's up to you to keep an eye out for these, of course. Be aware of where you are in relation to the equipment. Stay out of the blind spots of workers operating forklifts and other devices, and don't set up in a high traffic area without providing obvious warnings to passersby. Look up, down, and all around, ensuring you're never over, under, or side-by-side with a device or materials that are stacked in a precarious way.
If You Don't Know What It Does, Don't Touch It!
So many levers, switches, and buttons abound in a material-handling facility. After watching someone else operate a machine or other device repeatedly, you might think you're well-up on how it works. But if you're not certified in the use of a machine, stay away from it. OSHA reports that more than 18,000 amputations, lacerations, crushing injuries, and abrasions and over 800 deaths happen every year because of heavy machinery and tools in a factory or other setting. Don't become a statistic. Wait for training in a tool before you lay a finger on it.
Keep It Clean
Here's the last of our safety tips for working in a material handling facility. Want to save a life? Take out the trash. When trash cans and other waste receptacles fill up, empty them ASAP. When you come across loose trash, spills, and other messes, either clean them up yourself (if you're sanctioned to do so) or alert whoever oversees proper disposal (as in the case of more hazardous waste). Trash and messes can lead to accidents, sometimes in ways that you can't imagine. Make sure everyone is batting cleanup around the facility to keep things safe!