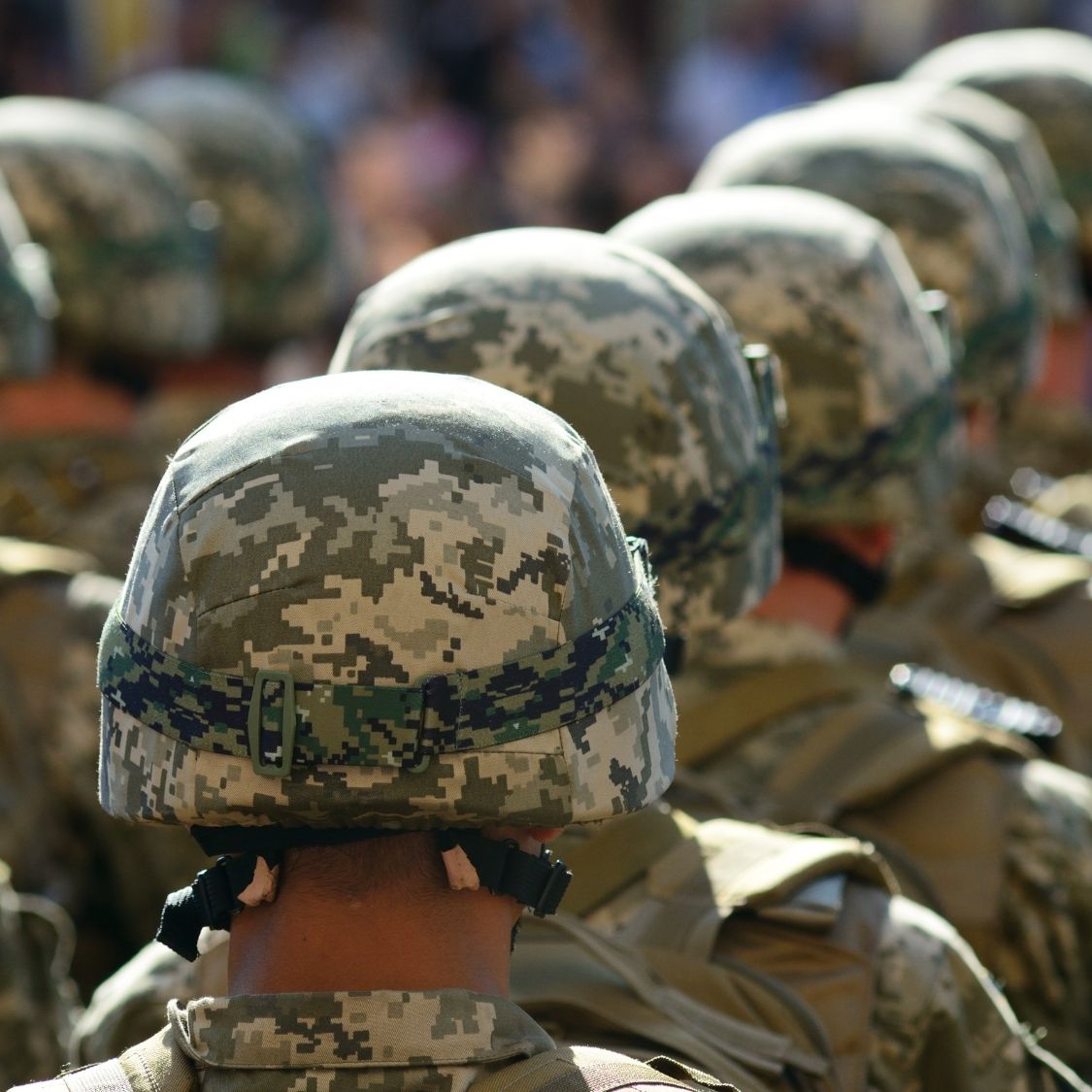 The military rank structure is fairly straightforward, starting with enlisted soldiers and moving into officer ranks. Everyone follows this hierarchy when taking orders. To help you understand the military rank structure, we'll use the universal abbreviated structure of E-1 through E-10, which covers the newly enlisted, and O-1 through O-10, which are the officers' ranks. Different branches of the military often use different rank structures, but these are universal among all branches, offering a simplified way of understanding military rank structure. Here are the duties of the different military ranks and their structures.
E-1 to E-3 (Enlisted Men and Women)
These three ranks are the lowest-ranking soldiers, sailors, airmen, and marines. They're essentially the backbones of all operations. If you need something done quickly and efficiently, you can count on these guys.
E-4 to E-6 (Noncommissioned Officers and Team Leaders)
Once a noncommissioned officer has attained rank, they'll oversee the lower ranks from which they just came as their team leader. As they rank up to higher team leader status, they'll lead other team leaders as well, taking on more responsibility to make sure that everyone is squared away at their jobs and that everyone has what they need.
E-7 to E-10 (Division Leaders)
Once someone has ranked up to the highest level of the enlisted ranks, they become what's known as a division leader. These individuals oversee the team leaders, and they also work alongside commissioned officers to keep all things squared away. They give orders that run through the team leaders down to the recruits.
O-1 to O-10 (Officers)
The officers' ranks are set up just like the enlisted ranks, but officers have supreme power over the enlisted, even from the lowest of the officers' ranks, which is O-1. The officers have two specific divisions: they're either fleet officers—meaning they work in military operations and have specific jobs— or they're involved in administration, meaning they oversee documentation and spend their career behind a desk.
This should clear up any questions about how military rank and structure are set up and the duties of each rank all the way up the chain of command as originally set under British rule. As a military member's rank increases, so too do their responsibilities, which is always challenging. This serves as a prime example of the duties of the different military ranks.