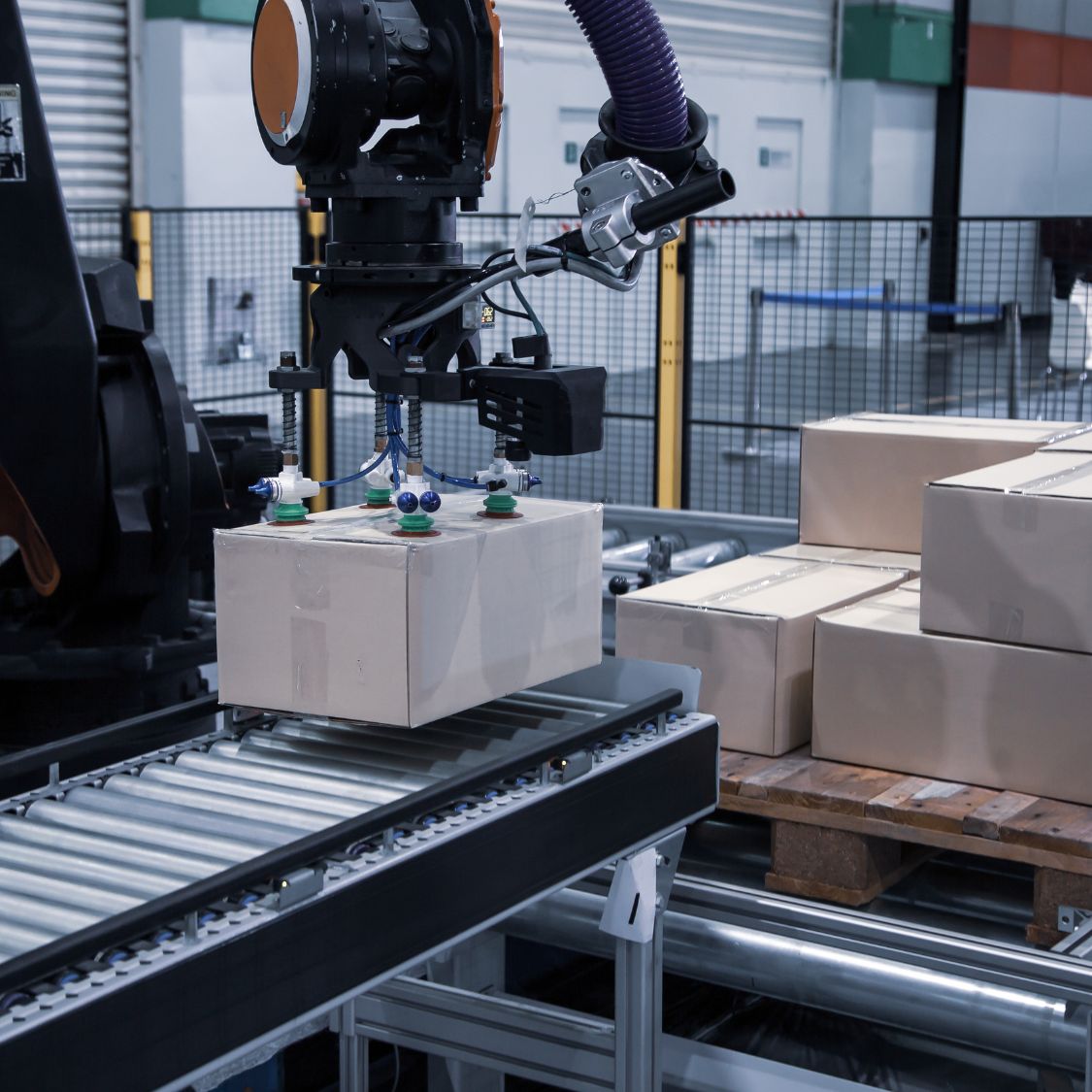 When it comes to product packaging, many business owners enjoy the design aspect the most. But if you have an established business selling goods, automating your end-of-line packaging process can improve your workflow and bottom line. Explore five reasons to use automated packaging equipment.
1. Increase Packaging Efficiency
Automating your packaging line makes the process more efficient. Machines like case erectors, product fillers, and case closers perform packaging tasks tirelessly and at a consistent rate. They also save time by doing multiple tasks simultaneously. Use a packaging equipment system to improve efficiency and increase product throughput.
2. Lower Labor Costs
An automated system can reduce labor costs in your business. You can rely on your packaging equipment's performance, lowering your reliance on labor. Make better use of your existing labor pool by letting your equipment do manual tasks.
3. Improve Packing Accuracy
Another reason to use automated packaging equipment is that it improves packing accuracy. In most cases, people make more mistakes than machines at performing packaging tasks. Inaccurate or incorrect packing can result in unhappy customers, lost business, and returns. Improve the accuracy of each order with an automated system.
4. Reduce Waste
Automated tools can use fewer packaging materials than traditional labor, resulting in savings and less material waste. While you have many options for improving your sustainability practices, such as using biodegradable packaging, using the right amount of packaging is the best way to minimize waste.
5. Protect the Product
Finally, automated packaging helps achieve the goal of protecting the product. Throughout the packaging process, machines handle the product carefully. Packaging equipment ensures an air-tight seal, preventing contamination of the products, spills, and leaks.
Automated packaging can increase packaging efficiency, lower labor costs, improve accuracy, reduce waste, and protect the product from damage. Consider using an automated system to help you achieve your business goals.