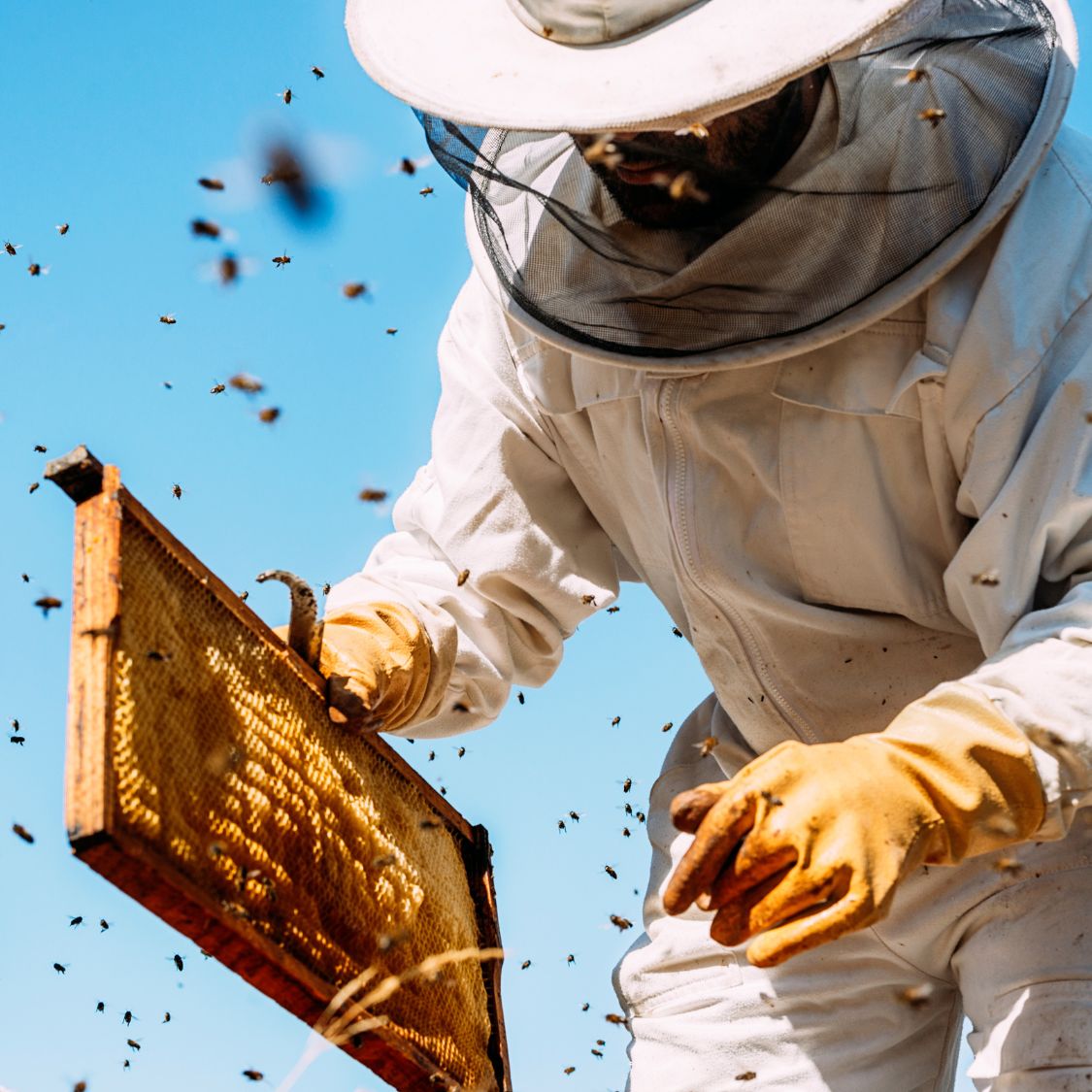 Bees are fascinating, and we need them to pollinate our crops and fertilize plants. However, this isn't all they've contributed over time. Instead, as we review history, we find a curious relationship between humans and bees' honey. Humans have been beekeeping for thousands of years, and it's time we dive into their history. Check out our short history of beekeeping and its evolution below.
Early Beginnings
We find prehistoric rock paintings of humans eating honey as early as 10,000 years ago. We see it again in Spain, where drawings indicate a primitive form of beekeeping. Ancient Egyptians are famous for their beekeeping methods. In the Old Kingdom, around 2,400 years ago, we see beekeepers depicted in bas-relief blowing smoke into hives as they remove honeycombs. It's clear that beekeeping isn't new to us. We know a bit of history, but how has it evolved? We'll get more into discoveries and how the methods changed below.
The 1700s–1800s
Let's skip ahead a bit. We find several discoveries around this time. Around 1700, we started to understand how bees gather nectar to produce honey. In 1838, Johann Dzierzon created a movable-comb beehive. This allowed a person to move individual honeycombs without destroying the entire hive. He also found out about parthenogenesis in bees. He published this information in 1845. L. L. Langstroth in Philadelphia is considered the father of American beekeeping and built on Dzierzon's designs of this frame. William Broughton Carr invented the WBC beehive. This is now standard throughout the United States. At this time, honey was used for a variety of reasons, and its health benefits were well attested.
Modern Trends and Changes
There have been several exciting changes in the beekeeping arena. Chemical-free or natural beekeeping doesn't introduce chemicals into the hive, as they could potentially harm the bees. We know bees forage and can bring a lot back to the hive, but it can't hurt to cut additional chemicals. This helps one keep the process as organic as possible. That way, we can consume more honey and understand that it's safe.
Urban beekeeping is another change. As the native bee population declines and Americans become more aware of this situation, city dwellers are changing zoning laws. It's not uncommon to see rooftops and backyards with beehives. Check with your neighbor if you're thinking about pursuing this course of action!
In short, there have been some interesting developments in the history of beekeeping following its evolution. We hope that this has piqued your interest. Go out and learn more.