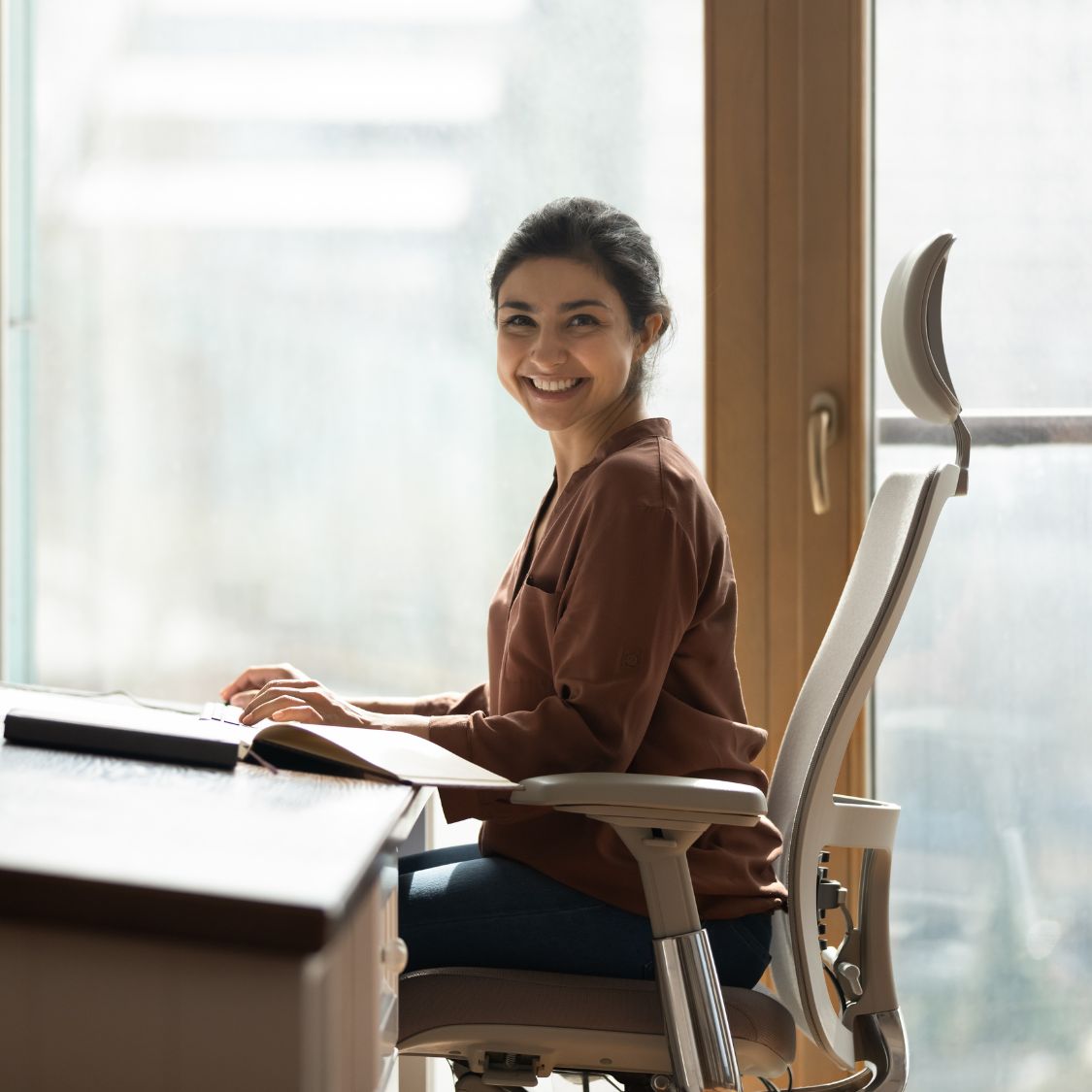 Is your home office chair a pain in the neck—literally? An uncomfortable chair isn't just bad for motivation. It can also be bad for your health and safety. If you aren't vibing with your chair, we recommend switching to an ergonomic alternative. But how do you find the best chair for your needs? These tips for choosing an ergonomic office chair are here to help you while you shop.
Look for Lumbar Support
Adequate lumbar support is a crucial thing to look for in a chair. Lumbar support is anything that cushions your lumbar region, or lower back. In chairs, this usually comes in the form of a thin, curved cushion. Chairs that come with one of these are ideal, but you can buy a lumbar cushion separately if needed.
Go for an Adjustable Design
You should be able to adjust your chair so that you can match it to your height. This will allow you to sit with your feet flat on the floor, which is a part of good posture and will relieve strain on your neck, arms, and back.
Consider the Style
Some furniture styles are more conducive to comfort and safety than others. For example, while visually attractive, modern furniture often utilizes sharp corners and unusual shapes that can make it uncomfortable. Contemporary-style office furniture, on the other hand, features designs that put comfort and functionality at the forefront. They feature soft corners and simple, streamlined forms.
Give It a Test Run
We recommend shopping for your chair in-store, if possible. This way, you can give various chairs test runs to see whether you like them or not. Chairs aren't one-size-fits-all items, and you may find you like a certain size or material over others that surprises you.
Use these four tips for choosing an ergonomic office chair to find the perfect chair for your home office. When you have a safe and comfy chair, your working hours will become infinitely more pleasant and productive.