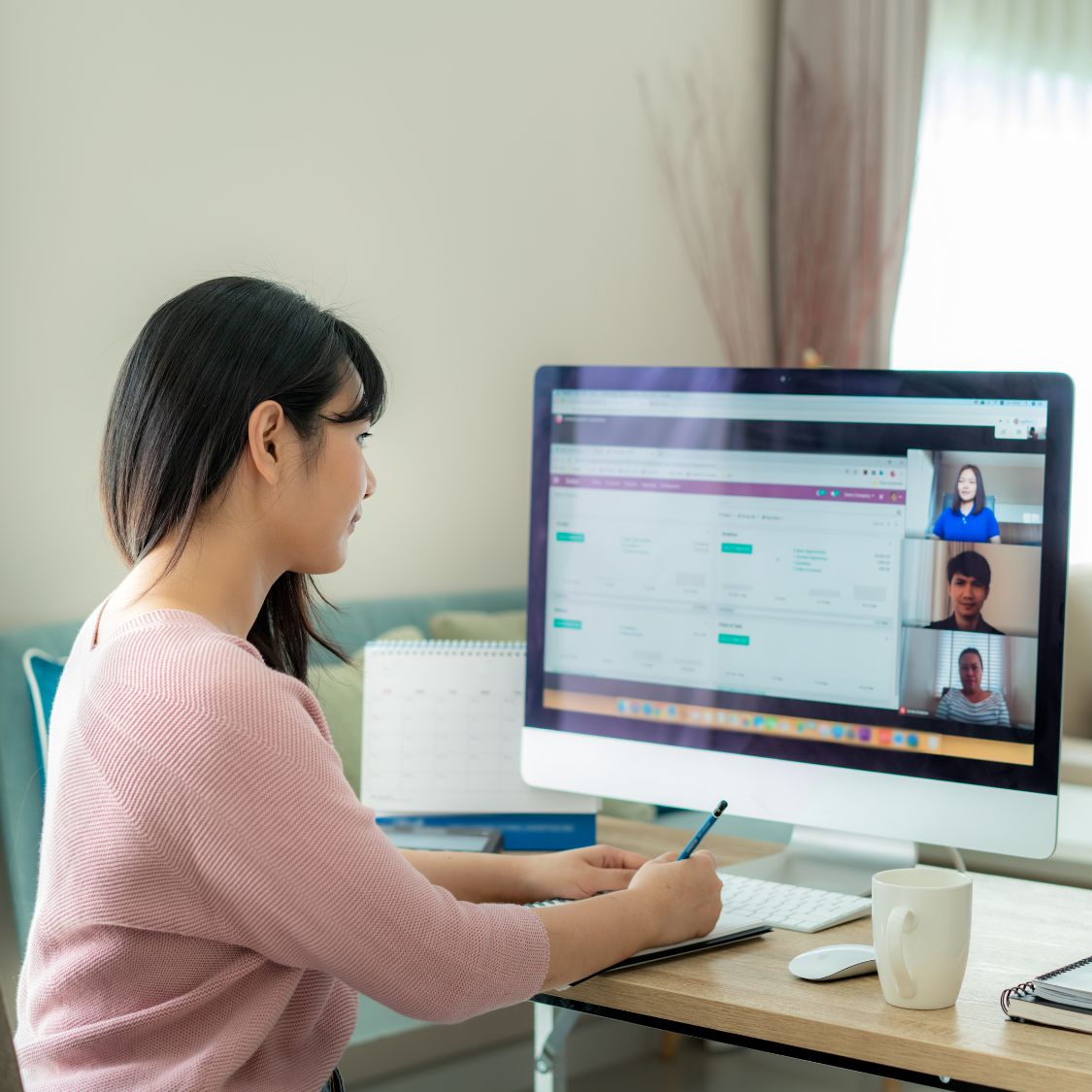 Remote positions and hybrid working situations are more common than ever in the job market. If you're starting a remote work position, you might wonder what materials and equipment you need to simulate an office environment and build a productive workspace. Here is a quick list of some home office essentials every remote worker needs to get started.
Designated Work Computer
Many companies provide employees with designated computers or laptops to set up in their remote office space. With a new device, their employees can work exclusively through a work-sponsored laptop for their remote work. If you have a personal computer at home, avoid using it for work. Utilizing a work-sponsored computer allows you to separate your work and personal materials. It also helps remote employees physically step away from work at the end of the day, promoting a positive work-life balance.
Ergonomic Chair and Desk
Using any old chair from your home as a desk chair can result in poor working conditions and added strain on your back. Consider investing in an ergonomic chair that is comfortable for long periods. Some companies will even provide remote employees with funds to order professional, office-quality accessories such as chairs, desks, and more. The type of desk you choose is important for your comfort, too. Choose a desk that stands at a comfortable height and doesn't cause you to hunch over for hours while you work.
A Second Monitor
Many office-based employees are used to the convenience of having a second monitor to connect to their laptop or computer tower. The change could negatively impact your productivity if you go from dual monitors to a small laptop screen. Even if you've never used a second monitor, you will notice how much more convenient it is to have two screens for displaying information. Invest in a portable second monitor that you can station in your home office or take with you on the go.
Deskside Paper Shredder
Whether you're working in a professional office or at home, confidential waste management is important in any workplace. This is why every home office should have a personal shredder for easy access to safe information disposal. Remote workers print and handle the same confidential information as in-office employees, so remote employees should also dispose of files responsibly. You should never throw away or recycle intact files and documents. Instead, invest in a small, high-security shredder for safer information disposal.
Whether you're starting your first job in a remote setting or have recently switched from an in-office job to a remote position, remember these home office essentials you'll need. These items can help you stay productive, comfortable, and secure while working from home.