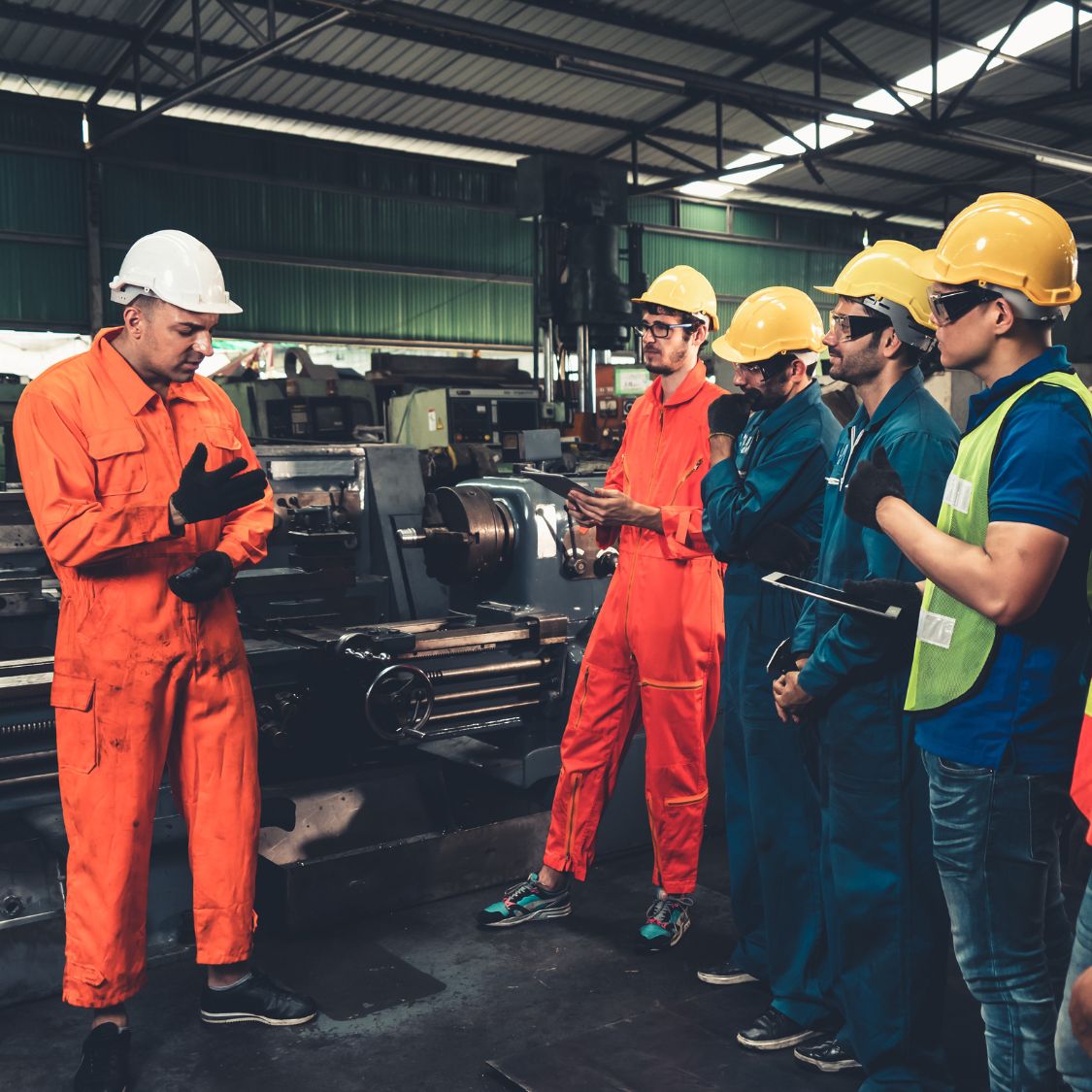 In a warehouse environment, there are a variety of risks associated with heavy lifting, slips and trips, and falling objects. Any of these hazards could severely injure your workers. And when the workplace feels unsafe, employee morale plummets. Keep workers feeling secure with this guide on how to reduce injuries in your warehouse.
Require Annual Safety Training
Training workers regularly helps ensure that they are always up-to-date on the latest safety protocols and can help prevent accidents. Additionally, regular safety training can highlight any risk areas in the warehouse and provide employees with the tools and knowledge they need to address potential issues before they cause harm.
For example, all workers should know how to lift heavy items with their legs and keep their backs straight to prevent back injuries.
Recognize Slip and Trip Hazards
Slips and trips are among the most common causes of injuries on the job, leading to expensive medical bills and lost wages. To prevent such instances, you should regularly check for wet floors and uneven concrete that could create trip hazards.
Additionally, you should use a concrete grinding machine to level out and reseal floors at least every five years. Grinding concrete surfaces keeps them completely level, preventing trips in areas with divots or higher sections. Aim to inspect surfaces once a month to ensure there are no cracks or uneven areas where workers could trip.
Prevent Falling Items
Falling items can cause serious injury in a warehouse, and taking the necessary steps to prevent them is important. When shelves are overloaded or poorly organized, the potential for an item to fall dramatically increases. Stacking heavy items too high can cause them to topple over and injure workers below. Additionally, storing items too close to the edge of shelves can lead to things falling off.
To reduce injuries in a warehouse, it is essential that shelves are not overly stocked and that any items stored on them remain away from the edges. Furthermore, have staff check for shelf stability and ensure that any loose items or structures are secure. Remind them to inform you immediately if they notice any issues so you can fix them before problems arise.
Have Workers Wear Safety Gear
The final tip on how to reduce injuries in your warehouse is to require all employees to wear protective equipment. Safety gear such as steel-toed shoes, gloves, and goggles can protect sharp objects, flying debris, and hazardous chemicals. Hard hats are also essential for protecting employees' heads from potential head injuries due to falling objects. By creating a safe work environment, you keep employees comfortable so they can focus on their jobs.