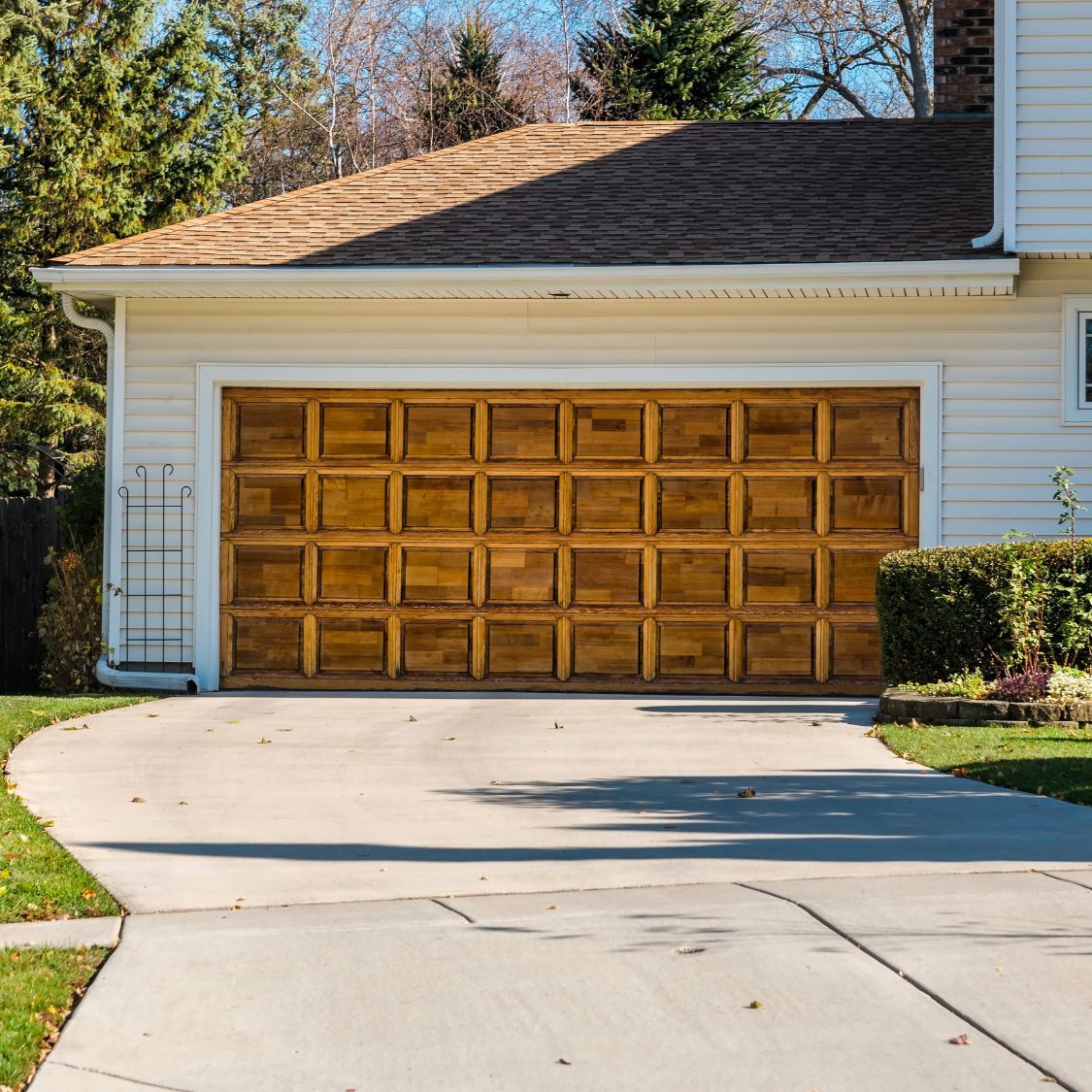 Wooden garage doors have incredible aesthetic appeal. Just like every other household mechanism, it can wear down over time. The constant exposure to the elements and frequent use can cause the garage door to deteriorate. Read these ways to tell if your wooden garage door is in danger to ensure it's safe for your family to use.
The Wood Begins To Rot
Most garage doors have a protective sealant to guard against moisture, UV rays, and insect infestations. A sealant can last for one season or several years. It's important to pay attention to the product so you can proactively reapply the sealant whenever the door needs protection.
If the sealant wore down and you didn't notice right away, the wood is at risk of rotting. Areas of the door will become soft to the touch. Wood chips will flake away.
You can fix the situation by removing all the rotted wood from the door. The longer the rot sits, the more likely it is to spread and compromise the rest of the wood.
Fill the open area with wood filler. Sand any excess filler with fine grit for an even surface. Then, add paint or wood stain to blend the blemish in with the rest of the door.
If the affected area is too large to fill, you might consider investing in a new door.
There Are Chips or Cracks in the Wood
Rotting wood isn't the only way to tell if your garage door is in danger. Another sign is visible chips or cracks in the wood.
These impairments are typically the results of strong storms, lawn equipment, or bumping a car against the panel. If left untreated, these simple cosmetic damages can lead to rot.
Promptly fill the cracks with wood filler that resembles the wood of the garage door. You'll want to follow the steps as listed above for a seamless finish.
The Door Won't Close Properly
There are two potential causes of an improperly closing garage door. The first cause could be a result of warped wood. When the wood becomes compromised, it soaks up moisture. The water affects the wood's integrity and causes it to change shape. Instead of sitting in an upright rectangular position, the wood bends.
Another cause is due to poorly functioning springs. The springs are a crucial component of a fully functional garage door. They hold immense tension to pull the door up and down. Whenever one of the springs wears down and the other remains intact, the door will sit unevenly on the ground.
Improve the exterior of your home and refresh your wooden garage door. A replacement or a repair will replenish your home's beautiful curb appeal.