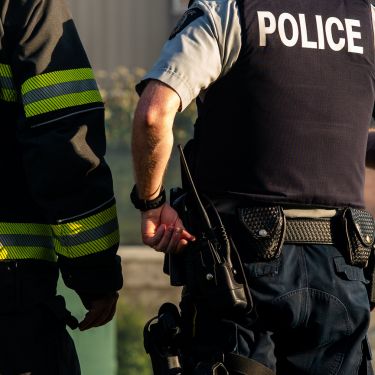 Small municipalities face constant challenges in maintaining a well-funded police force while also managing tight budgetary constraints. Police chiefs and government financial officers for small municipalities must get creative to stretch every dollar of their public safety budget. Explore three ways to stretch a small police department budget without diminishing the quality of your law enforcement services.
Share Resources Through Memorandums of Understanding or Interagency Co-Ops
Odds are, you don't use all your equipment all the time. Smaller police agencies may discover that sharing equipment, such as specialized police vans or infrared cameras, can save money.
Police agencies can get creative about sharing lesser-used resources through Memorandums of Understanding (MOUs). These agreements facilitate the sharing of resources and services between departments and municipalities without necessitating a formal merger.
Interagency co-ops enable multiple agencies to pool their resources and save both funds and manpower in areas like training, special task forces, and administrative tasks.
By sharing resources, police departments can capitalize on economies of scale while still maintaining their autonomy and individual expertise.
Grant Funding To Augment Equipment Purchases
Another potential avenue for supplementing a police department budget is through grant funding. There are numerous state and federal grants available to assist law enforcement agencies in enhancing their capabilities. By aggressively pursuing these grants, departments can often secure additional funds for equipment purchases, training and development, or community policing initiatives.
To increase your department's chances of success, dedicate an officer or staff member to researching grant opportunities, writing proposals, and regularly submitting them.
Only Pay for What You Need
Diligent prioritization is essential when it comes to stretching your police budget. Conduct a needs assessment to determine which items and services are essential.
Identify cost-saving opportunities, such as leasing or bulk purchasing, which could save money without compromising quality or performance. Shop around among public safety equipment suppliers to find a vendor that will work with you to get you the essential equipment you need at reasonable prices.
Periodically re-evaluate your spending to ensure that you allocate resources effectively and identify areas for potential savings.
By focusing on necessities, your department can maintain the most critical aspects of public safety without overextending your budget.
Stretching a small police department budget doesn't have to involve drastic cuts or compromises in service quality. By implementing resource-sharing initiatives, actively pursuing grant funding, and prioritizing spending based on necessity, you can make the best use of your budget.