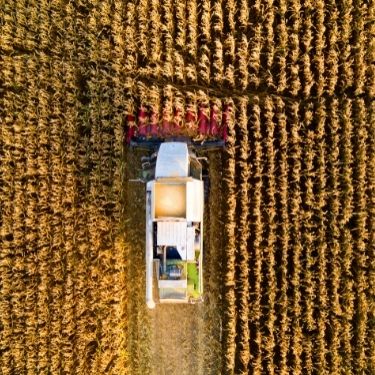 Autumn belongs to corn: tractor rides to corn mazes, fresh corn on the cob, and even candy corn. But there's no fun and games for the noble farmer when it comes to corn or fall. September begins harvest season, which is why we compiled our top tips for getting the most out of corn harvest season.
Identify Potential Sources of Loss
There's a seemingly never-ending list of things that can go wrong in the unpredictable world of the great outdoors. Although you can't foresee every possible obstacle your corn harvest will face, you can take proactive steps against the common sources of loss. For instance:
Insects
Crop stress
High temperatures during silking
Header losses during a gathering
Threshing and separating losses
Identifying some of these sources can help you take evasive action to minimize these losses. But even if you cannot minimize the damage, it's still essential that you record these losses to help you plan accordingly.
Perform Machine Maintenance Before Harvesting
A good deal of crop loss comes from issues with the combine harvesters. Before you begin harvesting, it's important to perform necessary equipment maintenance. For example:
Inspect belts and wearing for wear and tear.
Replace loose chains
Top off oil and other fluids
Check the sharpness of blades
Lubricate necessary parts of machinery
It's also a good idea to preemptively run the machinery to check for odd noises. These may be signs you need to perform final drive maintenance. This will prevent accidents during harvest that can cut into your harvest time and further crop losses.
Look at Timing
As with everything related to plants, timing is everything. This is especially true when it comes to corn. Waiting to harvest corn until it's naturally dried to a moisture level of below 15 percent is always ideal. However, waiting too long can impact your yield as well.
Our advice for getting the most out of corn harvest is to harvest corn when the moisture level is still 25 percent for maximum yield. From there, use a grain dryer to bring down moisture. All-heat dryers typically work the best for this purpose.