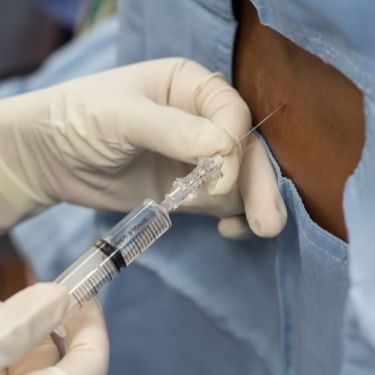 Epidurals are a common part of the birthing process for most women. This procedure delivers an anesthetic that does not impact a mother's ability to feel contractions, deliver a baby, or even move around, only removing the intense labor pains at a mother's request. So, why do some moms feel guilty about epidurals?
The Idea of a Perfect Birth
The prioritization of natural birth burdens many moms. Doctors, nurses, midwives, family members, and society itself tends to romanticize the idea of being strong enough—or worthy enough—to give birth without medications. Even natural birth movements have gone so far as to rule hospitals out of the equation, as a mother "should" know how to do it on her own.
This concept of a perfect birth and a perfect mother stigmatizes moms who turn to pain medications and other forms of assistance, like cesarean deliveries. Many feel ashamed to admit needing or choosing to use assistance when society tells them they could have gone without and lost something in forgoing a fully natural birth.
Influence From Other Moms
While experienced moms provide an incredible resource for moms-to-be struggling to understand body changes and expectations, they are sometimes a cause for epidural guilt. In the same way that we imagine a "perfect" birth, moms who have gone through vaginal delivery without pain relief say so with a definitive sense of pride, as if they've accomplished something truly admirable.
This sense of achievement among other moms puts undue pressure on women to compete with that accomplishment, emphasizing a preference for a natural birth and creating a sense of failure when, for whatever reason, a mom feels inclined to get medical assistance. By celebrating the strength of women who have a natural birth, moms can inadvertently put down others who don't do the same.
Misinformation About Side Effects
One of the reasons some women fear getting an epidural is that the medicine puts the baby at risk. Even in the hours before birth, a mother and child are still connected. Therefore, anything that a mother does can impact their baby. However, there is no evidence that an epidural puts the baby or the delivery at risk.
The myths about how dangerous an epidural is only serve to stop mothers from asking for help and create a sense of shame when they do. A mother's stress is ultimately more dangerous than the epidural that could ease it.
Moms feel guilty about epidurals due to the negative social stigma they carry, but that is why conversations are important to have when a mother finds out she's pregnant. Understanding the realities of epidurals and the sources of epidural guilt can help moms make more informed decisions in their birth plans and ultimately have a more rewarding, suitable birth experience.