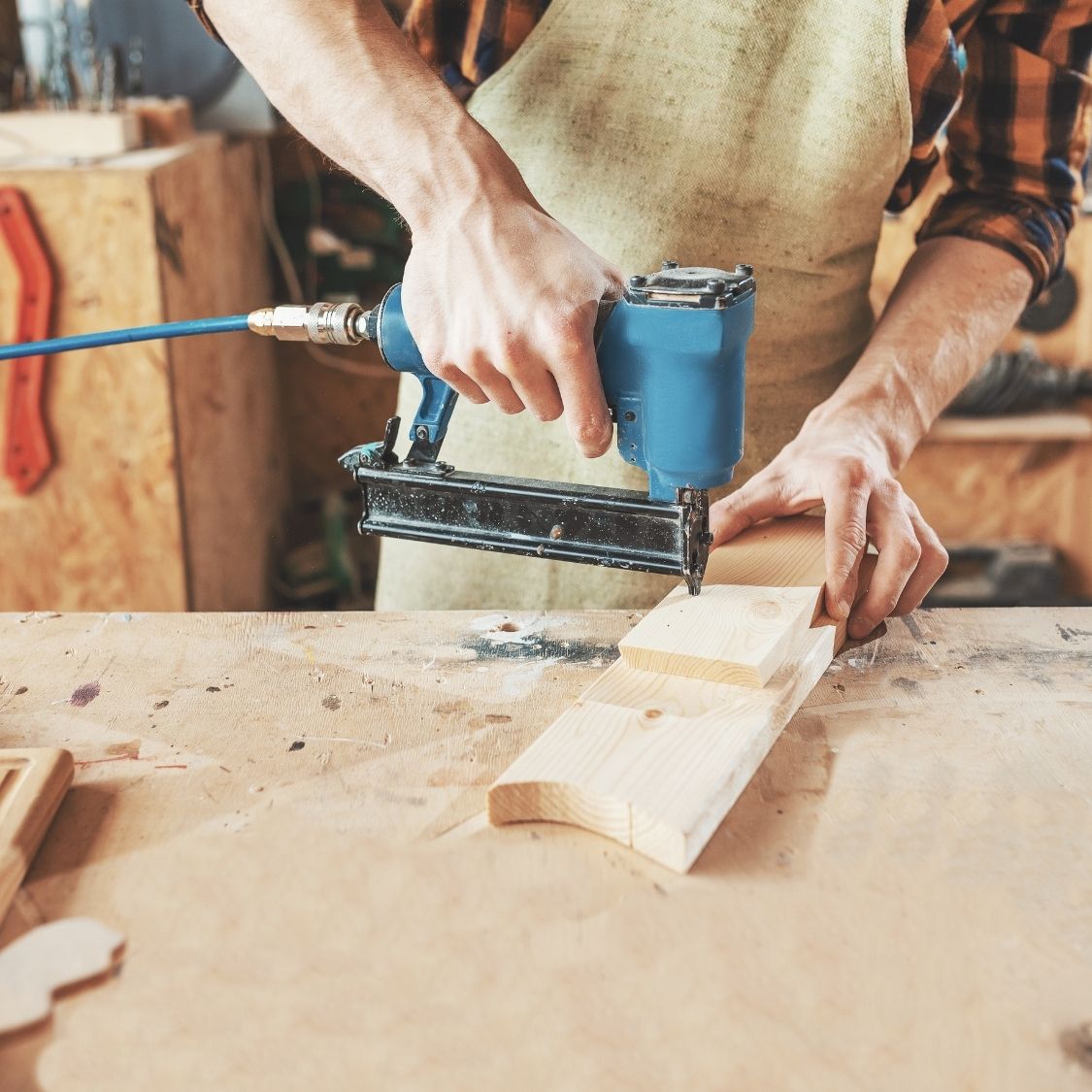 Whether you're doing general home repairs or a woodworking project, a nail gun is beneficial to have on hand as a homeowner. Learning how to properly use a nail gun can feel intimidating if you aren't a handyman or seasoned DIYer. Moreover, making errors during the construction process can damage your latest project or nail gun itself. Explore the top three mistakes to avoid when using a nail gun to help you reap the most benefits from your power tool without getting interrupted due to these rookie mistakes.
Not Checking the Oil
Pneumatic nail guns have a system that requires oil regularly. If you neglect to refill the oil, the remaining oil expels through the exhaust, and the O-rings of your nail gun dry out. Infrequent oiling will eventually keep your nail gun from firing. Be sure to check the required maintenance for oil refills in your nail gun between uses. If you prefer to avoid the task of adding oil, there are nail guns available on the market that have an oil-free mechanism.
Bruising the Material
Out of the top three mistakes to avoid when using a nail gun, the process of driving the nails into the material is a common step where errors occur. A material can become damaged from overdriving or underdriving the air pressure inside your nail gun. An inconsistent force of air pressure from your nails means they may split a material in half. Examine your nail gun's label to determine the recommended maximum and minimum air pressure to set your tool at before using it.
Springing out the Nails
A spring out occurs when the nails strike out on the left or right side of the material you're trying to place it in. Spring outs are likely to occur with more thin and flexible nails, such as brads, when driving them into dense materials. So be mindful of the angle at which you're holding your nail gun for application. If you don't position your nail gun at a 90-degree angle or place the tip too close to the material, you increase the risk of a spring out. Therefore, you should position your nail gun in the center during firing.
Before operating any nail gun, you should assess that it's the appropriate kind for the job. Always read the manufacturer's instruction manual to know what maintenance your specific nail gun requires to keep it performing at its best. Be mindful of avoiding these rookie mistakes to maximize your nail gun use. This way, you can maintain it as an essential asset in your toolbox.