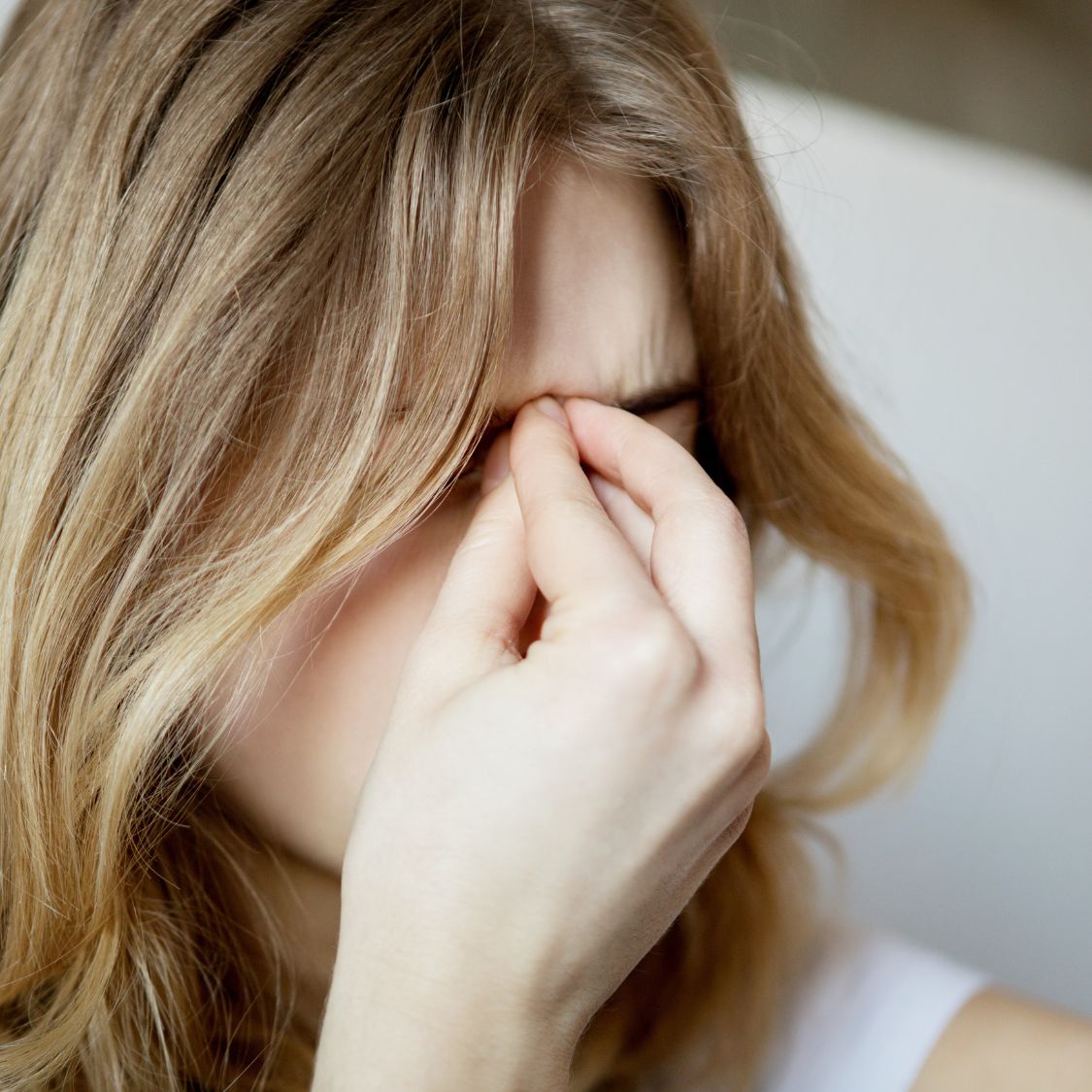 As we move into cold and flu season, it's important to find ways to relieve the uncomfortable feeling of nasal congestion. No one likes pressure headaches, a stuffy nose, or snoring, the latter of which can take a toll on relationships.
We often reach for over-the-counter medicines for quick relief, but did you know there are other remedies? From cleaning up your space to using essential oils, there are many ways to ease sinus inflammation. Here are some of the best home treatments for sinus congestion if you're looking for ways to unblock your airways.
Flush Your Nasal Passages
Using a Neti pot or nasal decongestant spray can unblock your sinuses by flushing out the fluid. This method of treating sinus congestion has been used for centuries and has evolved into saline solutions. Flushing out your nasal passages treats inflammation and keeps your nasal passages moist, easing pain or discomfort. However, it's best to use this method in moderation. You could worsen congestion by using nasal sprays for over three days.
Add Humidity to the Air
Adding humidity to the air is the best way to keep your sinuses moist and reduce congestion. Invest in a good quality vaporizer or humidifier. These machines come in various colors and finishes, like wood or stainless steel, to match your home's aesthetic. Dry air, smoke, and dust can irritate the mucus membranes in your nose, making it just right for infection, which is why keeping your space clean plays a role in treating sinus congestion.
Get Plenty of Rest
There's a reason you've heard this one before. One of the best home treatments for sinus congestion is to get plenty of rest. Sleeping can help your body fight off infection. This will also speed up your recovery process, making it easy to jump back into your daily routine. Before you go to sleep, prop yourself up with a few pillows to help you breathe easier and reduce your chances of snoring.
Use Steam To Relive Pressure
Another great way to fight sinus blockages is by breathing in steam. You can do this in the shower, a sauna, or with a pot of boiling salt water. However, you don't want the water to be too hot as it can cause injury or burns. Try placing a warm, damp towel on your face, followed by a cold one, to help reduce irritation and relieve your nasal airways.