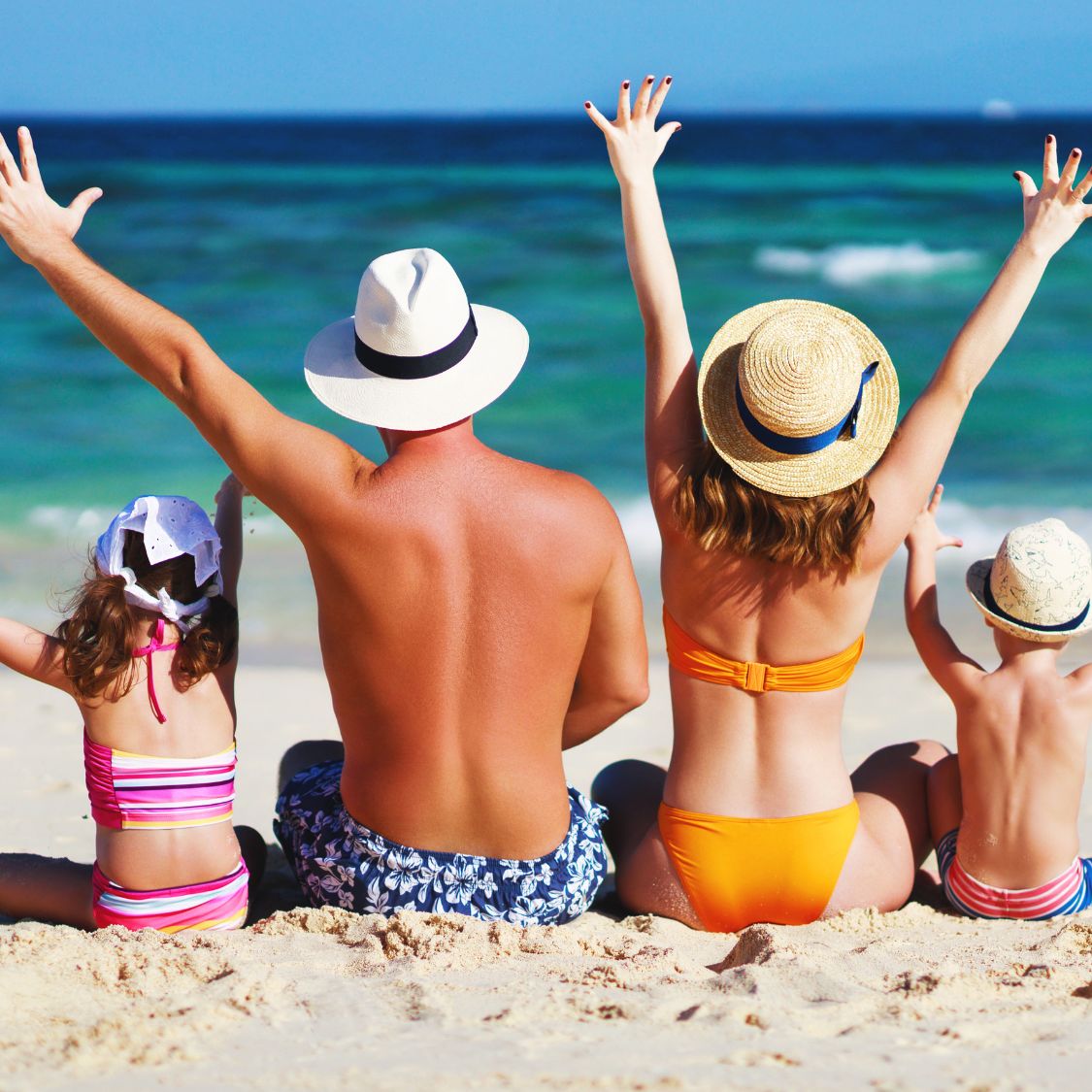 Whether you're planning a family trip or setting up a company get-together, nothing can be quite as great as a day at the beach. However, if you don't pack the right gear, your day of relaxation might not be as calming as you'd like. That's why you must bring some things with you for your day at the beach. That way, everyone there will have a great time together.
A Place To Sit or Lay Down
Even though you'll likely spend a lot of time swimming in the water or walking along the coastline, your group will likely need a place to set up camp. Sitting on the sand can be uncomfortable and quite hot, so you'll need to bring plenty of seating options.
Outdoor chairs are a great choice, but they can be bulky. If you want something simple, bring a few beach towels. They will help keep a lot of the sand off you and will be much cooler than the hot sand. Plus, it's much easier to work on your tan when lying on a beach towel.
Protection From the Sun
Speaking of tanning, some of the most important things you'll need for your day at the beach are multiple forms of sun protection. While sunscreen is the most valuable item to bring, it doesn't do much to stop you from overheating. That's why you need some form of shade while on the beach.
Waterfronts are notorious for lacking shade from the sun, so an umbrella is a must. If you have a larger group, it might be worth upgrading to a canopy tent since it can fit many more people underneath. While these might be hard to set up on uneven sand, you can follow plenty of tips for setting up a canopy tent at the beach.
Food and Drinks
While many beaches have concession stands or full restaurants nearby, it's always a good idea to bring some food and drinks with you. Not only are these places not always conveniently located, but they also tend to be overpriced. Bringing your own food and drinks is a great way to save some cash on this trip. Plus, you'll be able to easily personalize it to accommodate your group's wants and needs.
Portable Chargers
Even though the point of going to the beach is to get outdoors with friends or family, we all know that electronics will be a part of this trip. Whether you want to record a video to share with others or listen to some music while relaxing, these devices will run out of battery eventually.
Since beaches don't have public electrical outlets to plug into, you'll need to bring a portable charger or two. While you might be able to survive without some of these devices, you'll likely need your phone in case of an emergency. Charging it up after it dies will be essential for this trip.