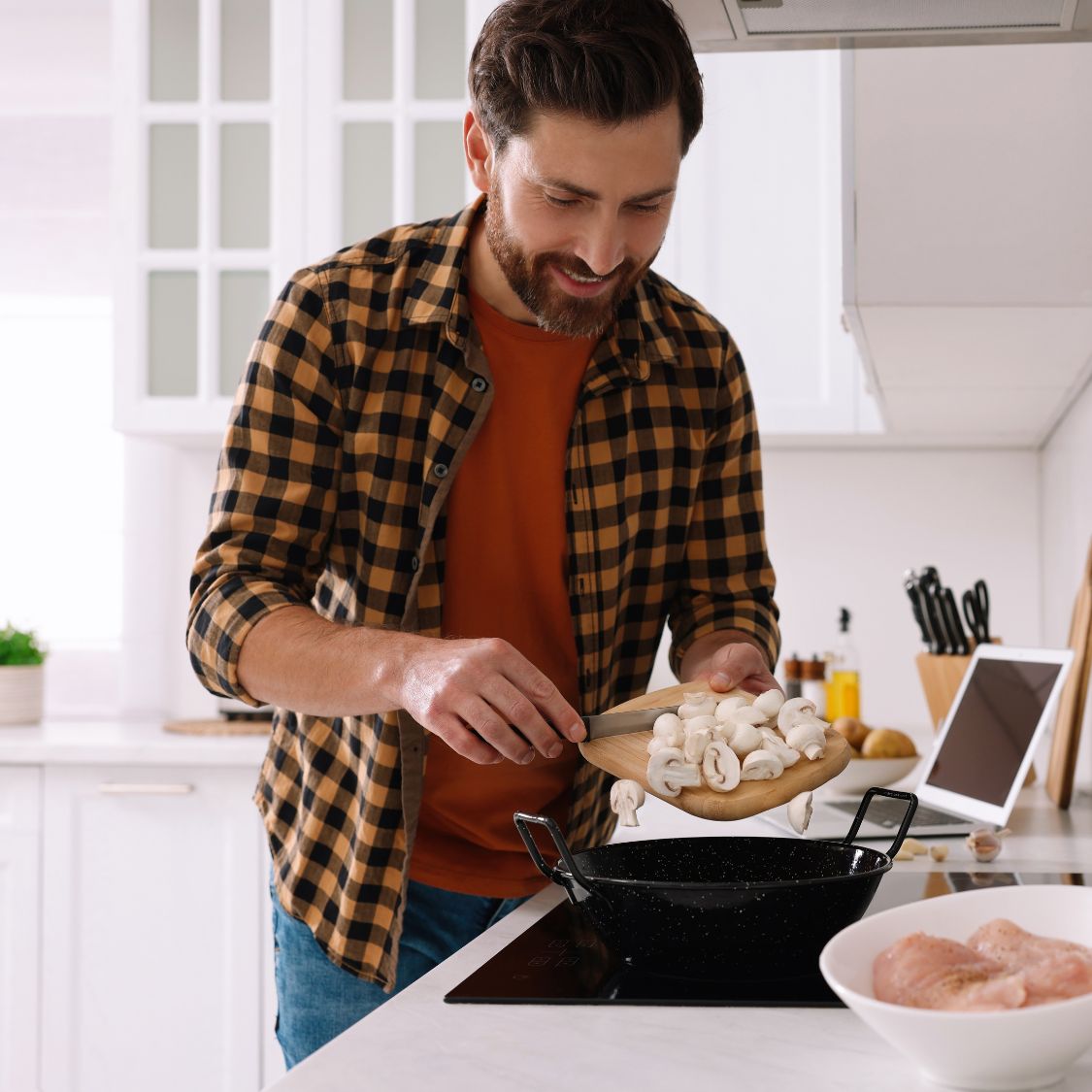 Mushrooms have been a staple of civilization for as long as men have walked the earth. Humanity has been foraging, preparing, and consuming mushrooms in various forms throughout history, and for a good reason. Our fungal friends have many positive attributes, and we grow our mushrooms and use them for various technological advancements even today. While we're currently using mushrooms for things like farming technology and even clothing, what's been the top uses of mushrooms throughout history? As you'll see, its function hasn't changed much. Learn more about the various uses of mushrooms below. 
For Food
Using edible fungi in our meals is arguably the most common form of mushroom use throughout history. There's evidence that we've been foraging for mushrooms since the Upper Paleolithic era, over 12,000 years ago. We've even found edible mushrooms in caves in Spain. Thousands of years ago, European cultures enjoyed oyster mushrooms and chanterelles. In Mexico, we found mushrooms that affected corn crops eaten by Aztec tribes due to their varied and unique flavor palate. Some Asian cultures have long eaten enokis, shiitakes, and beech mushrooms as culinary staples. Today, we use much of the same, frying them up as flavoring and, of course, the main course of our favorite dishes. 
For Medicine
Medicinal mushrooms might be a little too "earthy" to eat outright, but they're still great for your body, and most early civilizations understood this as well as we do. Mushrooms run the gambit regarding medicinal benefits, from their popularity in ancient traditional Chinese medicine practices to their current uses in labs as immune support. 
As early as 3300 BCE, scientists discovered a man encased in ice with the Piptoporus betuilnus mushroom in his satchel. Given that this mushroom has strong antiseptic properties, we can only assume he was using it as a salve to help mitigate infection from attacks. Today, people use medicinal mushrooms in powder and pill form to help with everything from the common cold to boosting their antioxidant levels. The future of medicinal mushrooms is certainly bright. 
For Enlightenment
Arguably one of its most popular uses, mushrooms have been a central facet of spirituality for thousands of years. Psilocybin was considered the "food of the gods" by ancient Egyptians, and it's thought that Vikings would use hallucinogenic mushrooms before battle to bolster their morale. There's even evidence that the Greeks used them in special mystery traditions to bring initiates to enlightenment. While most no longer subscribe to such ideals, consuming hallucinogenic mushrooms is still a way to get in touch with a force much bigger than yourself. These are just a few uses of mushrooms that are as important in history as they are today.