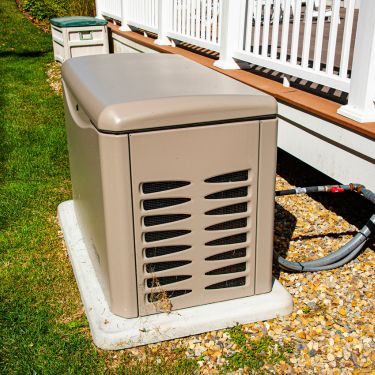 If you need to install a generator on a property, you might be wondering about the best way to secure your generator to the ground. Here, we'll discuss everything about concrete mounting pads for generators, as they are a popular and effective solution for this purpose.
Understanding Concrete Mounting Pads
A concrete mounting pad is a flat concrete foundation designed to support generators, providing stability and ensuring proper operation. Two primary types of concrete mounting pads are available in the market: the standard, solid concrete pad and the lightweight, fiber-reinforced pad. Additionally, you will need to choose between on-site poured concrete or pre-cast concrete generator pads. All options provide excellent support and protection for your generator, but your specific needs and preferences will determine which type is best suited for your situation.
Advantages of Using Concrete Mounting Pads
There are several advantages to using concrete mounting pads over other options, such as pea gravel or wood. First, concrete pads offer superior stability and support, ensuring your generator remains level and secure during operation. Additionally, concrete pads provide a clean and professional look, enhancing the overall aesthetics of your property. They also shield the generator's base from contact with water and dirt, protecting against corrosion and other potential damage. Lastly, they can help with noise reduction by minimizing vibration from the generator during operation.
Construction and Installation Process
Installing a concrete mounting pad begins with preparing the site by removing any debris, vegetation, and topsoil. Next, you must create a level area for the pad. Then, you construct a form to hold the concrete and add a layer of compacted gravel for drainage and stability. Next, position the desired type of concrete pad on the gravel base and place the generator on top, ensuring it's level and secure. Once you mount the generator, you can remove the form and landscape the area around the pad as desired, completing the installation process.
Concrete mounting pads offer a reliable and durable solution for securing generators to the ground. They provide stability, protection, and noise reduction, ensuring optimal performance and longevity of the generator. By understanding everything about concrete mounting pads for generators, you can make an informed decision and enjoy the benefits of a well-mounted generator.