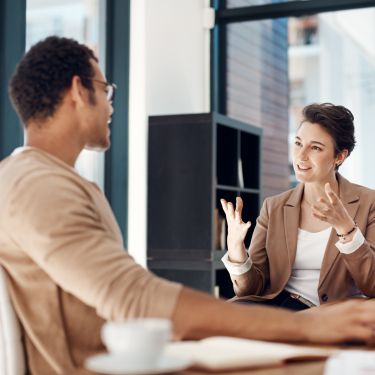 Every day, more and more employees are realizing that their mental health should take priority over their jobs and are resigning from positions that don't foster a healthy work-life balance. While this is an overall positive trend for employees, it means employers need to quickly learn how to create a healthier work environment, lest they start losing workers. Let's look at some tips that will help you support your employee's mental health to help you foster a work environment that prioritizes the well-being of your workers.
Teach Managers How To Model Healthy Behavior
It's up to leaders to model the behavior they want to see throughout the rest of the company. If you want your employees to prioritize their mental health, managers have to learn how to prioritize their own mental health. Often, managers can be so overwhelmed by their own tasks they can forget to take care of themselves. Take the time to educate leaders on self-care practices and how to recognize symptoms of mental distress in themselves and others. This way, their team members will see that behavior and will feel comfortable prioritizing and caring for their own mental well-being.
Give Employees Control Over Their Work Environment
When we feel like we lack autonomy or control over our lives, it can wreak havoc on our mental health. Giving employees the ability to work from home or engage in a hybrid work environment can restore that sense of autonomy. This is extremely useful for employees who have to take care of a child, family member, and or those who have mental or physical health issues of their own. However, if you allow your employees to work virtually, you need to put up proper safeguards and policies to protect their physical and mental well-being. For example, serious workplace issues like sexual harassment can happen in remote work, as can discrimination—it's up to the employer to inform workers of their rights and protect them.
Provide an Employee Assistance Program
An Employee Assistance Program (EAP) provides services that help employees solve interpersonal or personal problems by providing counseling. These counselors can help employees through difficult situations, such as divorce or conflict with other coworkers, and they can help employees through mental health issues like grief, anxiety, or depression. While these services are short-term, counselors can provide referrals and resources so that employees can get long-term help. Providing EAP services is one of the easiest ways to support your employees' mental health because you leave it up to the professionals. You can also send out a monthly newsletter to remind employees of these services and give them tips on how to practice self-care.
Include Mental Health Coverage in Their Health-Care Plan
Including adequate mental health services in employees' health-care plans shows workers that you're serious about mental health and protecting their well-being. However, it's not enough to offer coverage for a handful of counseling sessions. Some employees will need long-term access to a counselor, sometimes for many years. It's also important to provide alternative forms of mental health care, such as acupuncture and massage therapy. By providing coverage and interweaving these strategies, you can increase employee retention and productivity and make your company a place where workers want to come to work.