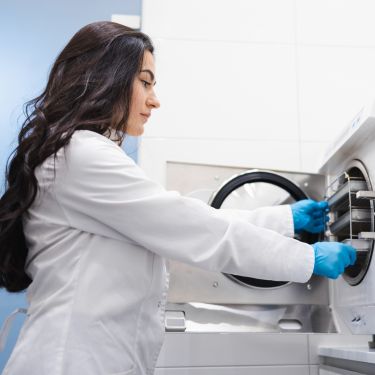 Sterilization in a laboratory environment is a non-negotiable aspect of ensuring accurate results and maintaining a contamination-free workspace. While the process might seem straightforward, there's more to effective sterilization than just "killing germs." Read on to learn four essential tips for laboratory sterilization.
Understand the Different Sterilization Methods
It's not one-size-fits-all when it comes to sterilization methods. Each option—autoclaving, dry heat, chemical sterilants, and radiation—has its pros and cons. Depending on the materials you are sterilizing, some methods may be more suitable than others. For example, it might be better to use chemical sterilants on heat-sensitive materials instead of autoclaving.
Conduct Routine Validation
Frequent validation of sterilization procedures ensures your chosen method is effective. Without this step, you may overlook important variables such as temperature, time, or chemical concentration, which can compromise the entire process. Regular validation is particularly crucial in laboratories that handle high-risk microorganisms or engage in long-term experiments where the risk of contamination can have far-reaching consequences.
Consider Material Compatibility
Not all materials are compatible with all sterilization methods. Metals, plastics, and biological materials each have specific requirements and limitations. For instance, certain plastics may melt in high heat, rendering them useless, while some metals might react with certain chemical sterilants. Being aware of these compatibility issues saves time and reduces the risk of material damage and potential cross-contamination.
Use Single-Use Bioprocess Products
The use of single-use bioprocess products like disposable pipettes, culture flasks, and syringes can dramatically reduce the chances of cross-contamination. While it might seem contrary to traditional sterilization practices, opting for quality, pre-sterilized, single-use products can eliminate several steps in the process. These products are particularly helpful in sensitive research scenarios such as in molecular biology or virology studies, where even the smallest contamination can skew results.
Now that you know these four essential tips for laboratory sterilization, it's time to audit your current processes and make necessary adjustments. The key to effective sterilization lies in methodical planning and stringent validation, whether you're dealing with heat-sensitive materials or high-risk microorganisms.
Take the time to understand your materials, validate your methods, and don't overlook the utility of single-use bioprocess products for specific applications. This comprehensive approach will ensure your laboratory maintains the highest standards of sterilization.