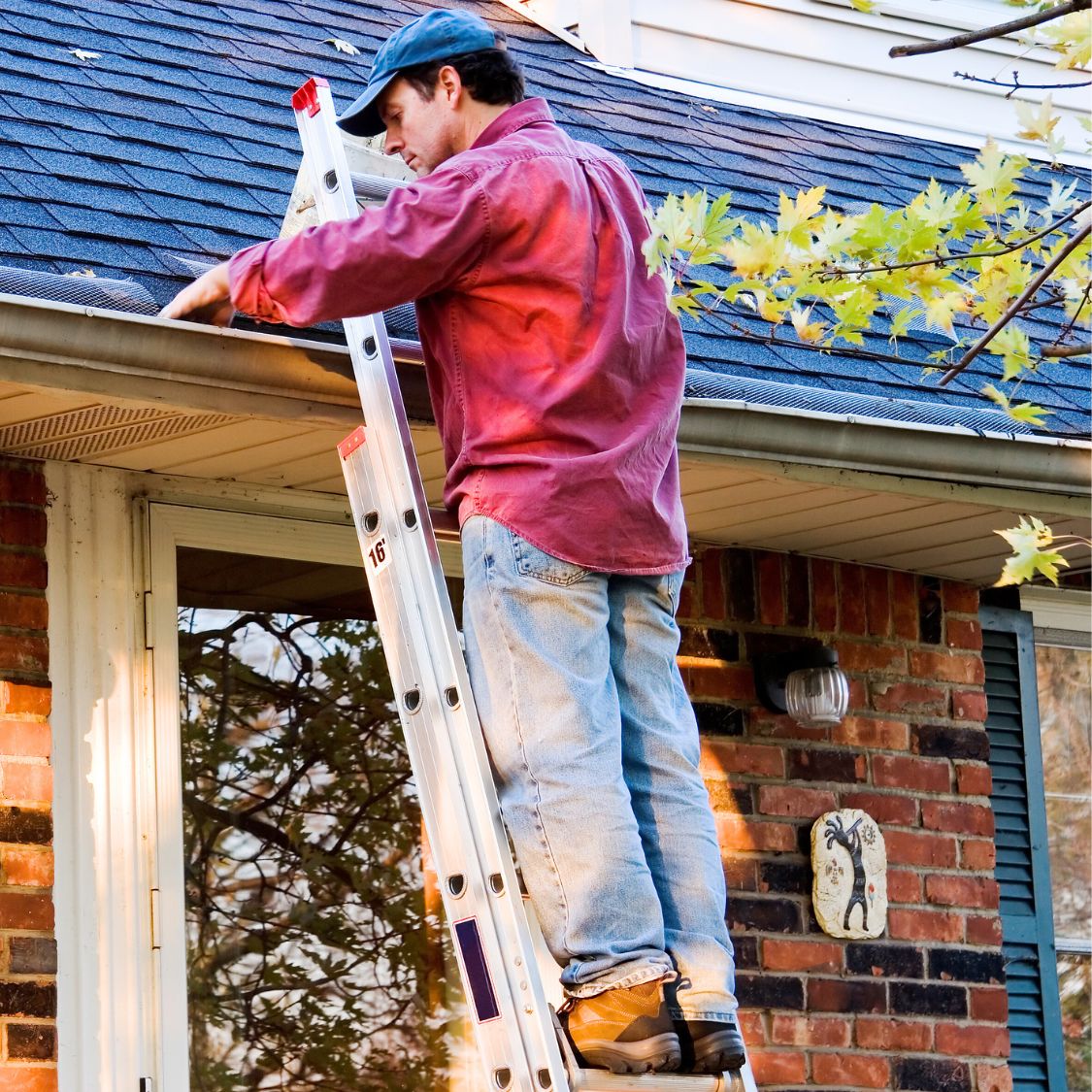 As you think about all the outdoor repairs needed for the springtime, don't forget about caring for your roof, too! Read about six tips to spruce up your roof in the spring!
Brush Away Debris
The first step is to brush away any debris lingering on the roof. Tree branches, dirt, leaves, and so much more can fall onto the roof.
Using a soft broom, carefully brush away all loose substances on the surface. If you have trouble catching all the items, consider also using a leaf blower. You'll exert less energy while maximizing results!
Search for Signs of Algae or Moss
Once you can clearly see the roof, check for any signs of algae and moss. These organic substances develop due to excessive moisture and debris.
To make your roof look shiny and new, mix liquid chlorine bleach with an equal amount of water. Spray the mixture on the affected areas. Let it sit for 20 minutes, then rinse it away with a water hose. If you have any trouble removing moss and algae, use a soft-bristled brush to eliminate their presence.
Trim Overhanging Branches
As the weather warms up, you're thrilled to see flowers bloom and trees return to their luscious states. However, overhanging tree branches can wreak havoc on the roof. They not only pose a threat during extreme storms, but can also increase the chances of water damage, roof rot, cracking shingles, and more debris on the surface.
Instead of dealing with the aftermath, take precautions and trim back these branches. Make sure there are no branches that hang over the roof. You're sure to notice an immense difference in the quality of your roof this season after completing this task.
Hire a Professional for Inspections and Repairs
The simplest way to spruce up your roof in the spring is to hire a professional to conduct an inspection and repairs. Asphalt shingle roofs experience common issues like broken or missing shingles, soft spots on the roof, and leaks into the attic.
Metal roofs can encounter some issues, too. Scratches, signs of corrosion, and separated metal panels can cause some problems for your home. The best course of action is to hire a professional to inspect the roof. If there are any issues, the contractor will schedule a repair to keep your roof in pristine condition for the spring season!
Block Entry Points for Pests
Animals and insects can find their way into the attic. They'll settle in the space and, before you know it, they'll put your attic and roof in jeopardy.
The pests likely enter through very small openings around the roof, such as vents, holes, and cracks within the shingles. To eliminate this occurrence and keep your home looking fabulous, seal the attic and the roof to the best of your ability. Allow a professional to repair these issues to prevent encounters in the future.
Paint a New Color on the Metal Roof
If you have a metal roof, you're aware of its incredible properties. But did you know that you can paint metal roofs, too?
Rather than stick to the classic silver metal appearance, consider painting the roof a color that complements the house. Vibrant red, olive green, and royal blue are some popular options to pick from. When you discover how to paint a metal roof, you'll add immense character to your home with a simple renovation.